Display Home Opening
3 Chester Crescent, Andergrove
Somerset Park Estate
Welcome to Palmview Homes
Palmview Homes is a Locally owned and operated company providing professional service to customers.
Since 2002, we have established a respected reputation for high quality workmanship and service. We build for a maintenance free lifestyle,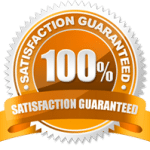 allowing time for the important things like travel, exploring, or just relaxing.
When you build with Palmview Homes
✔ House & Land Option  ✔ Construction Option
Building stylish, affordable homes for more than a decade
New Home Designs
All home designs have been thoughtfully planned by the Palmview Homes team, with key design elements in mind, delivering all you ever wanted in your new home.
Everybody has different wants and needs, preferences and tastes, which is why we offer floor plans that are flexible and versatile with endless possibilities.
If our many options don't satisfy, the team at Palmview Homes can design a home, modified to meet your specific requirements.